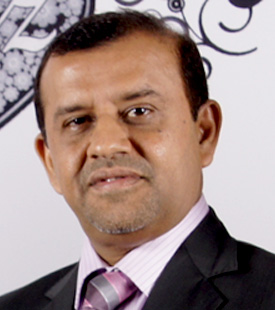 CEO's Desk
I would like to thank you "Our Esteemed Customer" for supporting us Hyundai East Africa Limited in the past years.
We recognize that you have various choices about where to spend your hard earned money to get the product range we encompass , we therefore appreciate the fact that you gave us an opportunity to earn your business.
This forthcoming year we are aiming at improving our service to you by providing a bigger range of the durable and your money – worth Hyundai Products aimed at sustaining the construction sector and activities aiming at advancing the Tanzanian economy to greater heights.
In the automotive sector we aim at bringing more fuel efficient, luxurious, yet affordable vehicles of all variety to suit every car user.
In addition to this we aim at further improving our after sales service and parts department in order to serve you better and ensure proper maintenance of the products.
We look forward to your continued support in the future.
My special words of thanks also go to our staff members who have been with the company through the good and rough times. It is my hope that these coming years will be more positive and harder work will be put into making it so.
It is always a pleasure to serve you!
Mehboob Karmali
CEO - Resident Director